The Best Business Systems + Tools I've Found for Conscious Entrepreneurs
I wanted to title this blogpost, Why Your Business Systems Must Turn You On, but then I thought no one would want to want to read this.
True confession (TMI?). I actually get turned on by the business systems I use, because they are SO in alignment with who I am. My business manager, Beth, has a crush on our Customer Relations Management System (CRM). I jokingly refer to it as her girlfriend, because she can't stop raving about how awesome it is (and she already has a wife!).
Every tool and system my team and I use in the business is energetically aligned to me and to the business. A lot of my clients use these tools as well!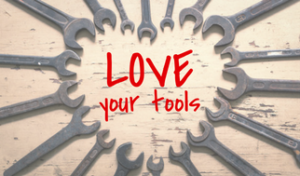 Without a smooth-running behind-the-scenes your business can derail quickly.
So I wanted to share with you information about each of the tools and systems we use, with links!, so that you can check them out for yourself. 
Here is a link to a webpage we just created for you on Business Resources: Systems + Tools!   
Comment below and let me know if you use any of these, and if you decide to try any of these out, please let me know what you think!