I'm SO honored and delighted that you're called to find out more about my Sovereign Mastery private mentoring program! 
Here's the story... 
It honestly took me several years to precisely formulate HOW I achieved self-mastery in my business. 
After years of helping my highest level clients to scale their businesses, by focusing on aligning their souls and their financial goals with each area of their business, as well as transforming their limiting money beliefs and raising their vibrations, I recognized that when it comes to exponential growth, there is an additional hidden layer of mastery necessary to scale and sustain THAT kind of expansion. 
That next layer is Sovereign Mastery. I define Sovereign Mastery as soul-aligned, elevated leadership of yourself, your business and your legacy. The magic formula?:
Becoming Fearless + Growth Matrix + Soul Alignment + Ascension = Sovereign Mastery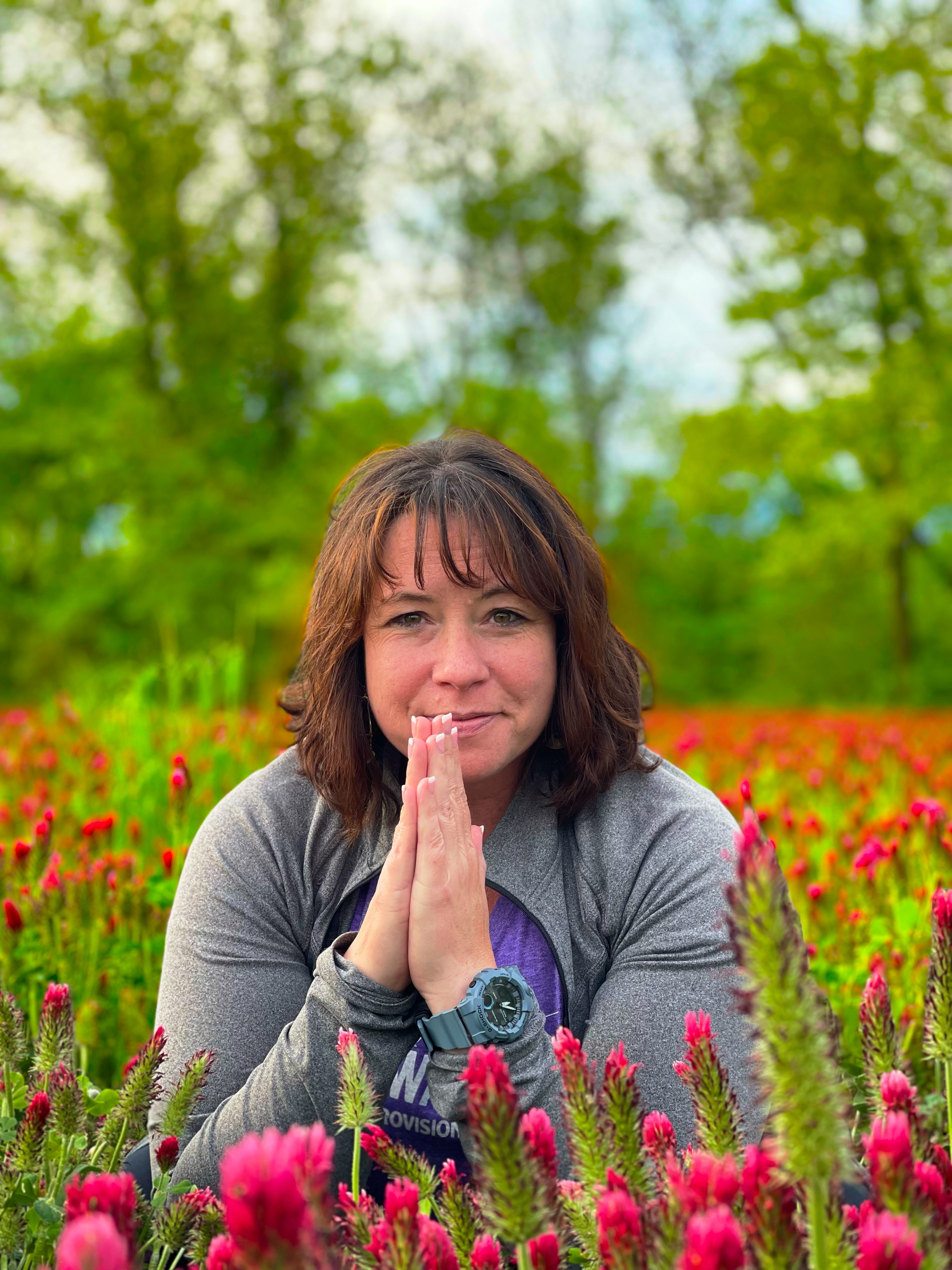 If you are a conscious business owner, transformational leader, change agent, or visionary and want to experience Sovereign Mastery, you MUST transcend the paradigm of fear.
Literally, you must exit the space where anxiety and fear exist. You must create a NEW matrix of understanding and existence in your being, in order to scale sustainably. You must be in alignment with your Soul ALL of the time, and you must understand HOW to continue to ascend. 
When you do those things ..... You trust yourself more. You fall even more in love with your business. You begin to have the impact you truly desire. Because there truly is no limit to your expansion and expression on this plane. 
You achieve Sovereign Mastery. 
Why does Sovereign Mastery matter?
My Sovereign Mastery private mentoring is deep partnership designed to support conscious CEOs and established transformational leaders, change agents, and visionaries to ensure sustainability and scalability as you take your place on the world stage. 
If you know that an even bigger mission is calling you forward for lasting impact and legacy on the planet, this is the program for you! 
This is about continuing to expand your business of course, but MORE importantly this is about expanding YOU. Your level of vibrational congruence and capacity to hold a higher frequency matters. The more money you make, the more it matters. 
When your thoughts, emotions, and actions are always in alignment with your highest self, you can create instantaneously. You elevate above linear time and become Quantum. 
If you're ready to transcend fear and anxiety, then this is a great fit for you. If you desire to play the game of soul ascension, so that you co-create your business with the Entire Universe, from your Divinity, then this is a great fit for you. 
What would it mean to your business, and your life, if you could consistently feel empowered and aligned in your business? 
Money always flows where there's a purpose. You aren't ordinary. The extraordinary life you crave is simply waiting for your permission to experience it now. Sovereign Mastery will permanently change how you manifest your purpose on this planet. 
It's our great honor at this time to be transforming consciousness through the platforms of our businesses. We have been called to RISE and deepen our PURPOSE. 

Is now your time?

 
Skills learned in Sovereign Mastery …
Skill #1 - Transcend:
When you operate from your soul-self, you transcend your human limitations. You observe, without judgment and with compassion. This creates mastery of your emotions, releasing resentment, fear, judgment, guilt, blame, shame, anxiety, and bitterness. 
As you learn to observe and transmute painful emotions you actually slip into joy, and become able to stay there for longer and longer periods of time. Joy comes from the complete dispersal of resistance and the mind being fully in the present moment. The path to do this is trust and integrity. Trust implies the possibility that you might fail. Knowing becomes certain belief that your success is all there is. Trusting yourself requires a bigger effort. 
When you open your mind, you become creative. When you open your heart, you become compassionate. When the heart and mind are synchronized, they open the portal to soul. Experiencing a lack of fear, and its' cousin anxiety, is an expression of this alignment. It occurs when your beliefs, thoughts, and actions are in alignment, producing integrity. In integrity, you are also able to support your physical body as it up-levels so that adverse reactions cease.
True integrity is at the core of being soul aligned. This is when resistance is released, and you finally understand that your thoughts are not you. You are able to react to all situations with acceptance, acknowledgement, non-judgment, and love. Maintaining alignment in your thoughts, words, and actions is a form of integrity that allows you to create anything you desire in life and business.
Skill #2 - CREATE
Your current actions, beliefs, and way of being dictate your current reality. If you want different results, you'll need to change how you are operating in your person and in your business. With growth and impact comes expansion of your SELF. You currently exist within the confines of the human condition. You still function from the limited understanding that light and darkness must exist, that good and evil are both necessary; that abundance can become scarcity at any moment.
The fifth dimension is the platform of joy and bliss, the perfected human state, where oneness is experienced and embodied. You cannot be fifth dimensional without engaging your heart. Sovereign Mastery is the ultimate expression of joy and love.
This new matrix of joy is what allows you to scale your business in a way that feels good AND is sustainable. $50K, $100K, $1 million months become your new normal because your soul is no longer available for anything else.
Skill #3 - ALIGN
You will learn to function from your higher self. This will look like practicing discernment instead of judgment, abandoning the need to know how or why, and allowing your words, thoughts, and actions to be in alignment, so that your motivation for growth always comes from your higher self. You will also learn to teach your ego what is needed to transition and merge with the 5D. 
This is when decision making gets easy, and when flow becomes something that happens on the daily for you.
Skill #4 - ASCEND
Ascension is the dramatic physical, emotional, and spiritual transformation in humans that will cause you to feel, think, and be different than you were before. This is you stepping into your Divinity, and your fifth dimensional self. Your inner motives will change. You will know that your needs will be met with grace and ease. Your abilities will be expanded and deepened. You will learn to access dimensions beyond the 5D, so you can TRULY co-create your business with your Divinity. 
This is when you become magnetic and electric. When people, opportunities, and possibilities flock to you in droves. This is when you are able to connect even more fully to your soul, your purpose, and the people who you are truly meant to serve.
The Result?
You know how to trust yourself and back yourself 100% as the leader of your business and brand. You know how to make powerful decisions, take the big leaps, do the hard things, and lead your team, your clients, and yourself. 
""I grew a $2 million business from zero in 3 years working with Emma."

There was a lot of deep inner work to be done as well as deeply connecting my souls purpose and Emma was a catalyst in all of that for me. She allowed me to see that there's so much more that plays into business than strategy and tactics and numbers, and opening up to a new belief system was the first critical step in starting Authentic Conversion. "

Nicole Spencer

Owner and Founder, Authentic Conversion

"In just 6 weeks I went from almost zero sales of my signature offer to generating $90k through the process of soul alignment! I thought I had a lead generation problem, but it turns out I just had an alignment issue with my offer and sales process. I also renegotiated my commercial lease for a significant savings, designed a new ad campaign from soup to nuts in record time, and I feel a big shift of more lightness and fun in my relationship with my husband. "

Kiki Lovelace

Founder + Business Growth Mentor, The Thriving Studio Owner

"This was one of the best investments I've ever made in myself and my business. I can't believe how much shifted! I absolutely adored the alignment process and the level of support I received from Emma through this intensive. Not only did I have a record-breaking sales month as a result of getting into soul alignment, I also released so many fears and blocks around scaling my business. I now have a very simple 7 figure business model that is easy to implement and deliver. I'm forever grateful to Emma."

Danielle Ruban

Mindset + Fitness Coach

"Two years ago Emma sat beside me and didn't budge until I publicly announced the new shift in my business I had been stalling on. It was the bravest thing I've ever done and I'm not sure I would have done it had I not been working with Emma.

That step changed my life in so many ways and allowed me to realize a level of fulfillment I seriously didn't think was possible. AND, the teachings and lessons I received from Emma have continued to reverberate through everything I do.

I'm writing this to say thank you to Emma. You changed the trajectory of my life and I'm sure whatever comes after this life. If you're thinking about working with Emma, it's worth it. "

Adam Bee

Erotic Energy Coach

"Emma is a master at honing in on the key elements that make a business successful and the energetics of Soul alignment. From the spiritual entrepreneur's mindset through their business systems and practices, marketing, messaging, and positioning, she does it all and with energetic and psychic flair. She is NOT your run of the mill online business coach. She coaches you on your Soul Expression as it is carried by your business and all its necessary mechanics. I highly recommend her for your spiritual business mentorship, she is truly gifted! "

Shelli Roberts

Joyful Transformation

"As a result of working with Emma, I had my biggest sales month ever, $56k!"

Before working with Emma, I was stuck in a pattern of self-sabotage that was so deeply ingrained within me that even as a mindset coach I couldn't see it clearly for myself. Emma taught me how to surrender and allow. I learned that planning and strategizing isn't what needed to happen to build my empire; feeling safe in the world and in my business was. I feel much more centered and grounded and confident in my business. I know that I am exactly where I need to be, that peace, joy and prosperity is available to me right now. I understand now that growing my empire can be easy when I surrender, allow, and receive."

Rashida Gaye

WomenRise

"I feel WAY more confident in who I am marketing to, how I am marketing to them, as well as what forms of marketing are most aligned to my personal style and strengths. I also have a clear plan for growing a multi-six figure business! The Intake process was extremely helpful for clarifying exactly what my goals are of my business in the next year, and where my priorities need to be. Emma helped me to remember that I am the CEO of my business.

During our work together, we clearly identified the type of client who is a perfect fit for my front end offer. We also honed and refined that offer and price point, crafted marketing messaging and a webpage that clearly speaks to my ideal client, their top-of-mind pressing pain and the tangible results that are available to them when they work with me."

Michael Diettrich-Chastain

Author, Speaker & CEO, ARC Integrated

"With Emma's guidance, My last launch almost equalled the one before in gross sales, BUT I spent 30+ hours LESS TIME on this launch, making it more profitable. When I made changes to make my business more fun for me and less stressful, I was rewarded. I received so much clarity, and direction in how to move. I feel much less stressed and anxious of my upcoming maternity leave and the clients that just enrolled in my program keep telling me how much value they are getting just from their first week! My heart is full, and I am clear on where I need/want to bring in help so I can keep doing to things in my business I love to do."

Stephanie Benton

Pilates Business Coach

"Working the Emma was easy & result producing. Being able to lean into how I am uniquely designed to do business allowed me to remove some stressful parts of my sales process. In turn I attracted 6 leads in two weeks when I hadn't had any in about a month. If you are ready to GO, click SEND PAYMENT!"

Juliet Mahon Clingan

CEO, The Pilates Firm

"Within 2 weeks we created our first high ticket offer and are about to close on our first sale all without hustle. Yippee!"

Anne Bishop + Chantill Lopez

The Pilates Masters Program

"Working with Emma has brought much clarity about myself and how I am meant to function in my business. Before, I was spinning my wheels, going against the grain of what felt right for me which was inhibiting the growth of my business and freedom and fun I was able to have in everyday life due to the misalignment with work. Abundance by Soul Design has brought much understanding, relief and compassion to myself and my business which is allowing me to leverage my natural abilities to lead my company, clients and family like I want to."

Kaija Caraway

Corrective Exercise Specialist

" If anything inside of you is telling you to do this, you absolutely must. I feel simultaneously more calm and excited about my business after 2 weeks and have earned $2800 in unexpected revenue already. I'm so much more confident in my strengths and can't wait to keep implementing everything Emma has taught me!"

Chloe Shovein

Online Health Coach

"I have kept my business running successfully for the past 30 years with hard work, a no quit attitude and always moving forward. But I was never able to get past a certain income level. Working with Emma has given me insight into where I wasn't aligned and the beliefs that were holding me back. I am excited to nurture my business and my clients with more authenticity!"

Christie Ryan

CEO, Christie Ryan Fitness

"Working with Emma opened my eyes to how my soul wants to show up in the world. It gave me a sense of confidence and purpose I was lacking as I was trying to grow my business. "

Laurie Maynard

Owner, New Path Fitness + Wellness

"When I first decided to work with Emma, I was questioning if I had chosen the right career path of being a health coach. I was burnt out, frustrated, and was struggling to bring on new clients. After 10 short days, I enrolled 2 new clients into my high-end offer, got a contentious probate settled, have more time to do what I want to do for fun, and am happy and content for the first time in a long time."

Missy Cohen

Owner, Just Breathe Salt Room

"When your coaching business is an extension of yourself, you can't ignore your own spirit and vibrations when doing business. My personalized Akashic Records report and 1 on 1 coaching provided a beautiful mix of pragmatic strategy and intuitive insights, while supporting my spirit as an entrepreneur. It's a full package and Emma's the real deal, well worth the investment!"

Vicki Pittman

My Time Mama Fitness + Wellness

" For the first time in more than 10 years in business, I fully launched a major new offering from idea to implementation without feeling like I had completely exhausted myself and extinguished all of my internal resources. The difference? Emma's insight and guidance kept me laser focused on the actions and goals that were aligned to me and my business--and only those! While still mid-launch, I celebrated two massive sales totaling more than a month's worth of revenue after a nearly two month dry spell, and Emma celebrated right along with me. Her deep, heartfelt desire to see business owners go from floundering to flourishing shines through in everything she does, from enthusiastic idea generation to firm but gentle feedback. I'm so glad I invested in mentorship with Emma!"

Christi Kraft

Christi Kraft Photography
Earnings Disclaimer: Every effort has been made to accurately represent these programs and their potential. Any claims made of actual earnings or examples of actual results can be verified upon request. The testimonials and examples used are not intended to represent or guarantee that anyone will achieve the same or similar results. Each individual's success depends on his or her background, dedication, desire and motivation.
All Rights Reserved © 2020 Emma M Churchman, LLC